Flooring made for a lifetime
We're rooted in Scandinavian sustainability practices. That means curating floors that last 100 years, certified against the toughest environmental and indoor air quality restrictions in the world.
Shop all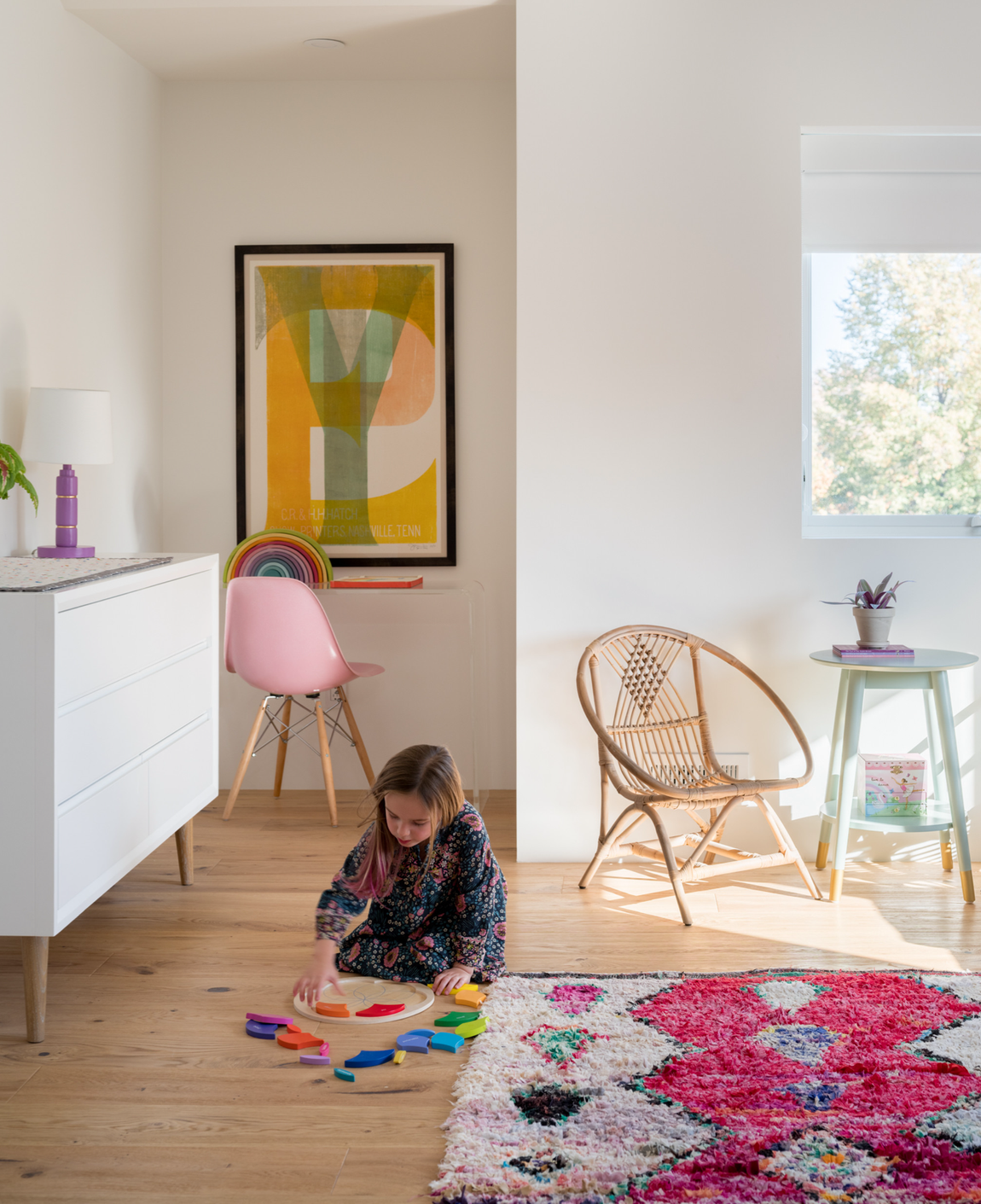 Why our flooring?
Unmatched construction
Our engineered wood floors have been performing for over 80 years. We source only the best materials that will last a lifetime.

Finish
Wonderfully clear acrylic finish that has been toxin-free since 1984. This finish will not yellow over time.

01
Oak
Beautiful and slower-growing, made thick enough for 2 sandings.

02
Pine
Layers of fast-growing and porous pine that expand and contract individually, protecting the top layer of wood.

03
Spruce
Laid opposite the middle layer of pine, it counteracts any movement while also absorbing moisture from below, the most common cause of damages to wood floors.
Install method: Your choice.
We like to give you options. Our floors are versatile and wonderfully easy to work with no matter the application.
Staple/Nail
Preferred by most contractors, stapling or nailing is ideal for creating seamless transitions throughout your home.
Glue
Bring your artistic vision to life by gluing down your floors. We recommend low or no-VOC glues like Bona R851 and Bostik Greenforce.
Float
Often used in simpler installations that require few transitions, this is the ultimate Scandi way to install our innovative locking floors. You can float on any level of your home, including basements.
Installation & Installers